Personalized Picture Bracelet
✨ PRODUCT DETAILS ✨
Embrace Elegance with Our Titanium Projection bracelet:
• Material: Crafted from high-quality titanium for durability and timeless appeal.
• Color Options: Available in Silver, Rose Gold, Gold, and Black, allowing you to match your style effortlessly.
• Length: Adjustable from 15 to 20 cm, ensuring a comfortable fit for every wearer.
✨ UNVEIL THE MAGIC ✨
Discover the Unique Projection Feature:
• Capture Moments: Preserve your most cherished memories within the projection bracelet.
• Playful Projection: To reveal the photo, simply point your phone camera or flashlight at the glass part of the bracelet, projecting the image onto a wall.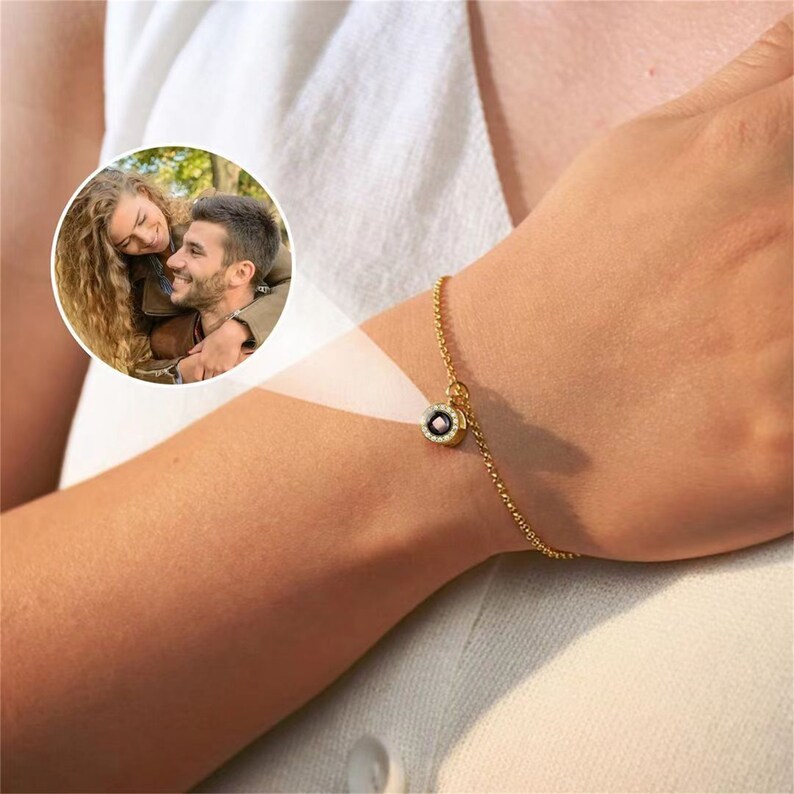 ✨ RETURN WITH LOVE ✨
Experience Exceptional Customer Care:
• We're committed to your satisfaction, and if you ever encounter any issues with our product, don't hesitate to reach out. We're here to ensure your happiness.
Elevate your style and cherish your memories with our stunning Titanium Projection bracelet. Order yours today! 🌟