Introduce a unique and personalized way to keep your loved one close to your heart with our Personalized Photo Projection Necklace – Overlapped Hearts. This necklace features a heart-shaped pendant that projects a photo of your choice when placed under light. It is made with high-quality stainless steel, making it durable and long-lasting. The pendant is engraved with two overlapped hearts that give it a romantic touch.
This necklace makes a perfect gift for your significant other, family member, or friend. It's a great way to keep a special memory close to your heart at all times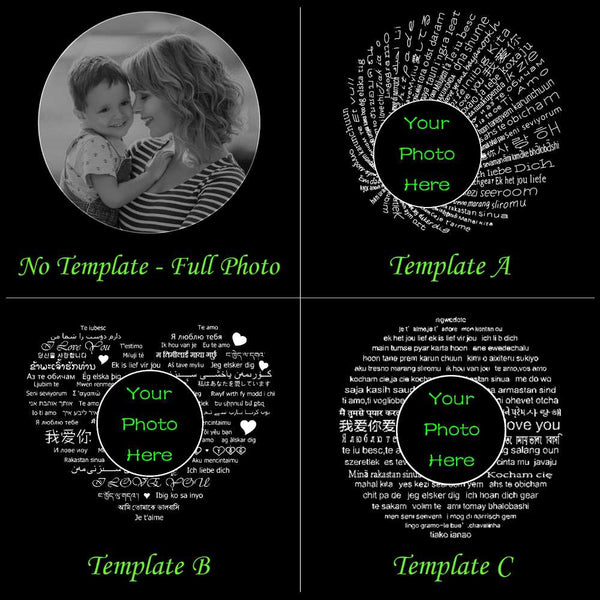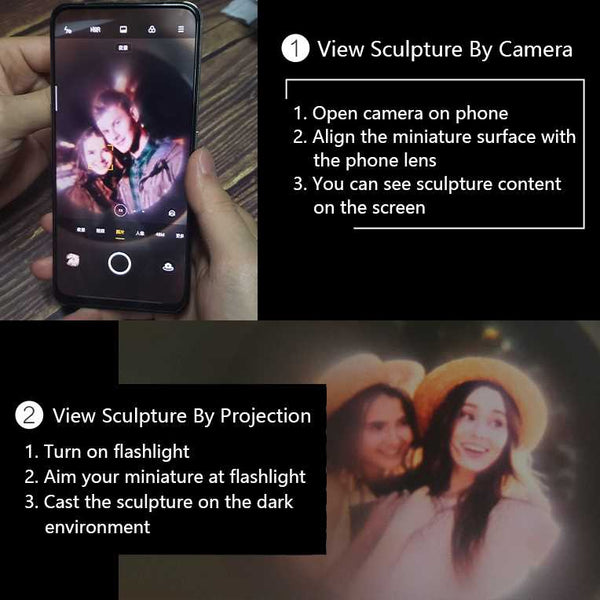 Note: When you fill in the engraving options, the bottom of the uploaded image will be cut out for engraving. According to optics, only one side of the engraved photo on the necklace matches the photo and text you provided. If viewed from the other side, it will be in the opposite state. Please choose your preferred direction before buying.
The overlapped hearts projection necklace with artistic streamlined design is full of fashion and charm. Two overlapping hearts symbolize firm love, and the rhinestone inlaid on the right makes it look elegant and noble. This exquisite projection necklace is suitable for various outfits and occasions.
✓ Personalize Your Photo Projection Jewelry
Personalize the moment you love most on projection necklace! Engraved love never fade, and treasured memory will always be with you. You can freely customize anything you like, including people, pets, scenery and even symbol, and attach text as a souvenir.
In addition to simply filling the projection stone with your chosen photo, we also provide several projection templates. Why not put your picture into the template and say I love you in 100 languages.
✓ Meaningful Accessory & Memorial Gift
This customized projection necklace engraved with your favorite photo will be a perfect accessory for you or a meaningful gift for someone you loved.
We tailor a photo projection necklace for you to cherish or share your good times. It is also an ideal birthday / anniversary / Valentine's Day / Christmas memorial gift for your girlfriend, boyfriend, wife, husband, mom, dad or friend.