Personalized Heart Photo Projection Bracelet
❤  Projection Heart-Shaped Photo Bracelet, a true emblem of personalized sophistication. This exquisite jewelry piece presents a remarkable and enchanting method to keep your dearest memories always at hand. Combining artistic craftsmanship with deep emotional significance, it goes beyond the notion of a simple photo bracelet – it's an image encapsulated within a bracelet, worn with a profound sense of pride. Discover the enchantment of having your photo delicately nestled within a bracelet and revel in the captivating beauty of our Projection Photo bracelet. Your most cherished moments, now elegantly encased, forever residing in proximity to your heart. 
❤ You Don't Need Expensive Gifts To Make A Person Happy, You Just Need To Hit Their Emotions.
See How Emotional People Will Get When They Receive This Wonderful Gift From You.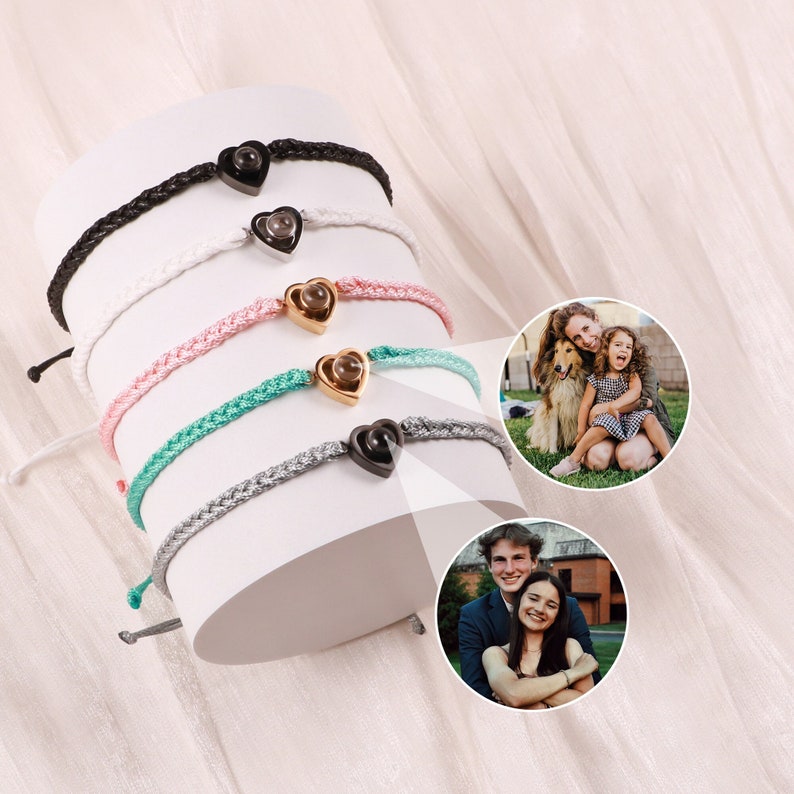 ❤ A Personalized Heart Photo Bracelet for Life's Treasures. Each Bracelet is Crafted to Order by Skilled Artisans, Infused with Love and Care. Unveil the Hidden Image by Gazing Within or Simply Use Your Phone's Camera.
Every Exquisite Piece Arrives Safely Nestled in an Elegant Black Jewelry Box.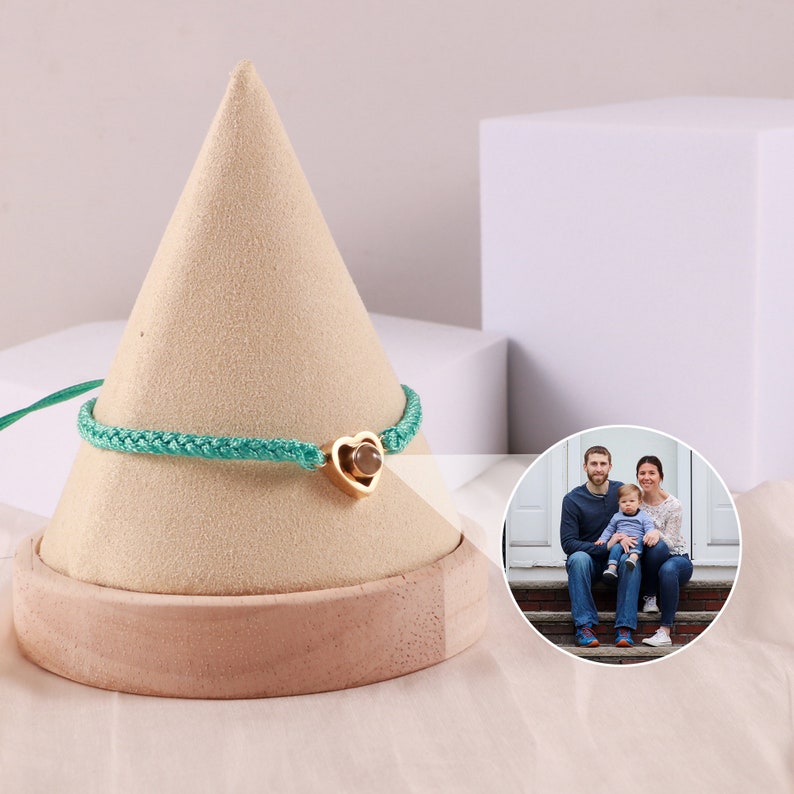 ❤ An Affordable Token of Affection:
This Bracelet is the Perfect Gift for Christmas, Birthdays, Anniversaries, Engagements, Weddings, Valentine's Day, Mother's Day, Father's Day, or Any Special Occasion. It's an Ideal Expression of Love for Your Partner, Be it Your Sister, Husband, Wife, Boyfriend, Girlfriend, Father, Mother, or Best Friends."